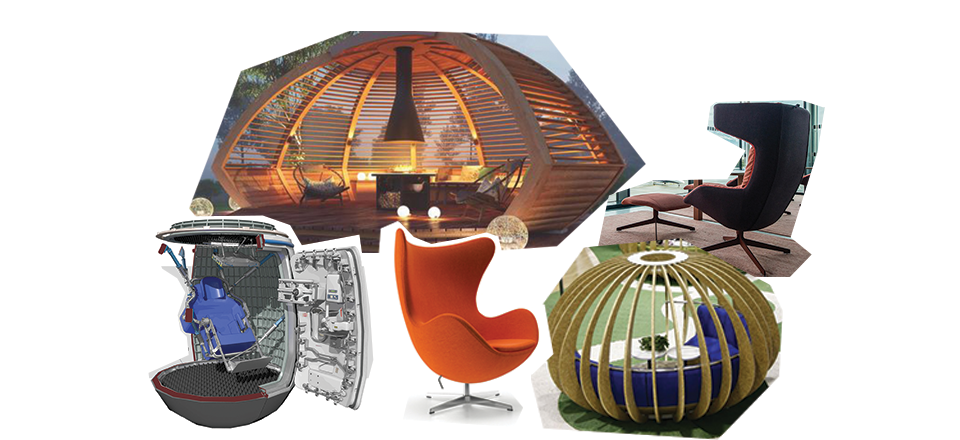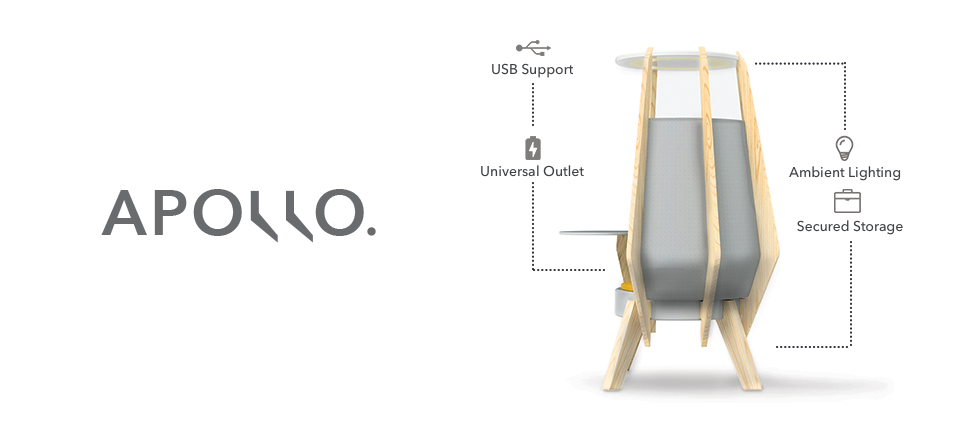 Apollo is a modern workspace intended for hospitality areas such as airports and hotels. Creating privacy within public areas for business persons to get work done at any given moment. With airports in mind Apollo carries many simplistic features including secured space for your carry on and universal outlets.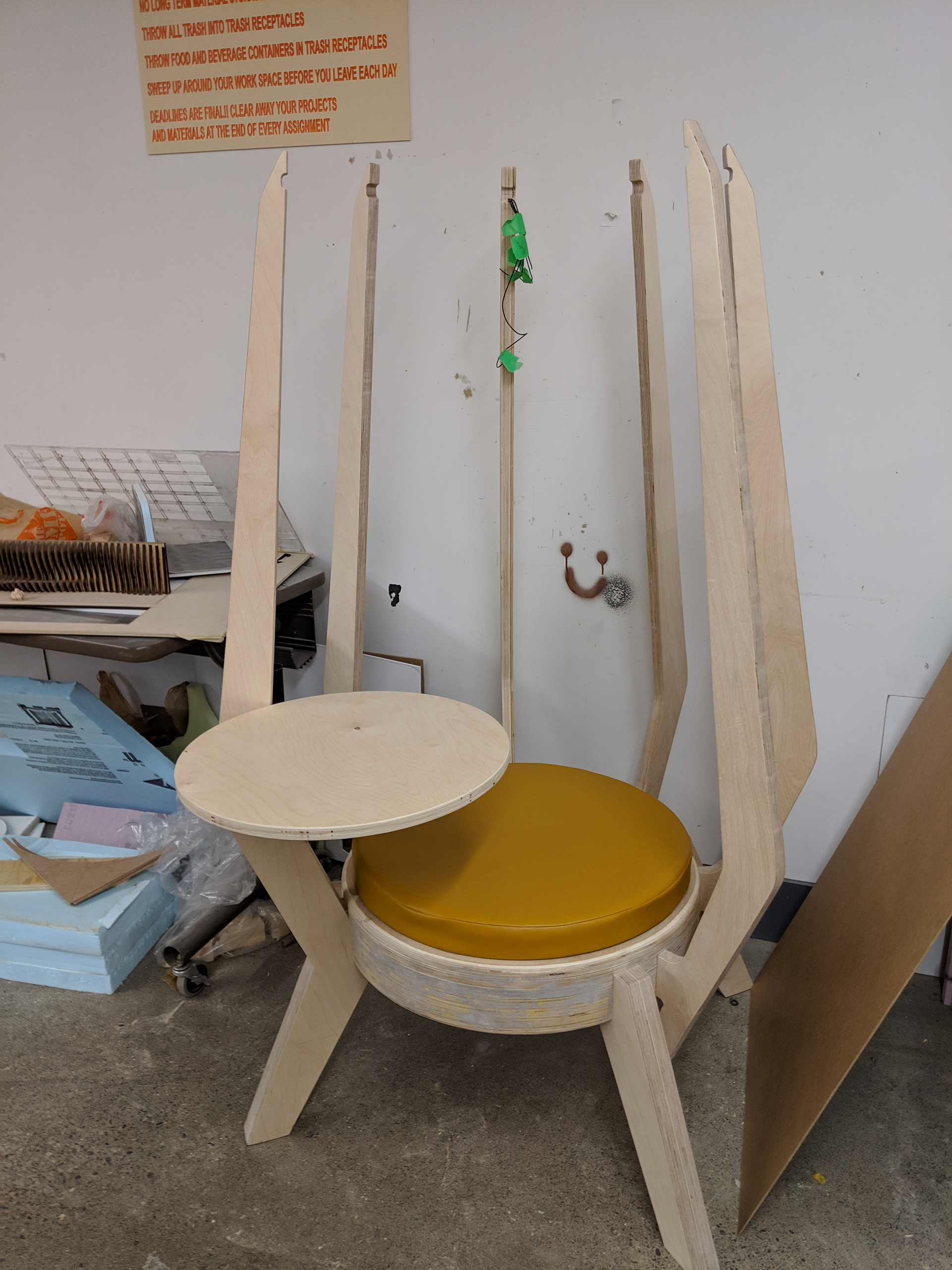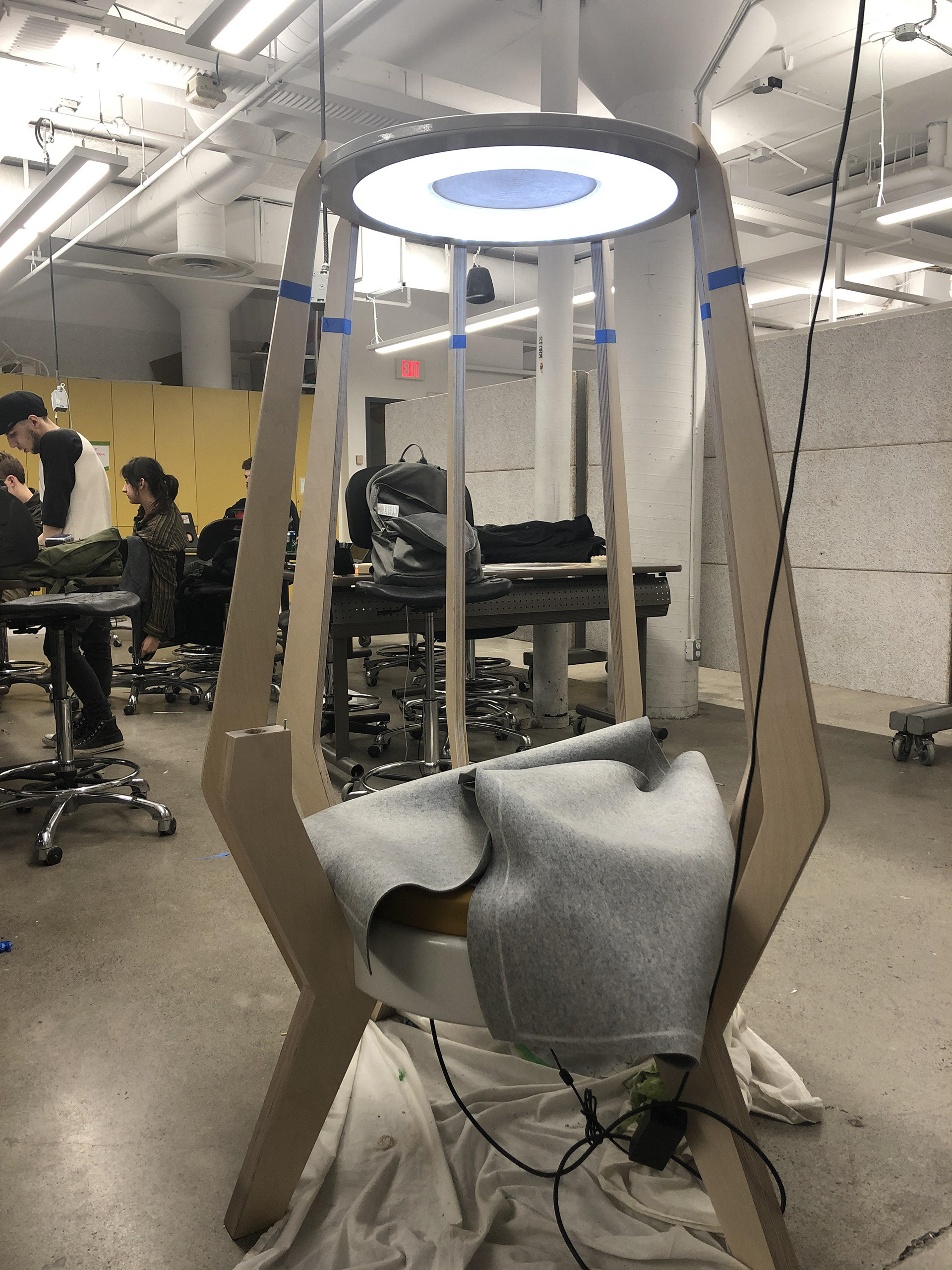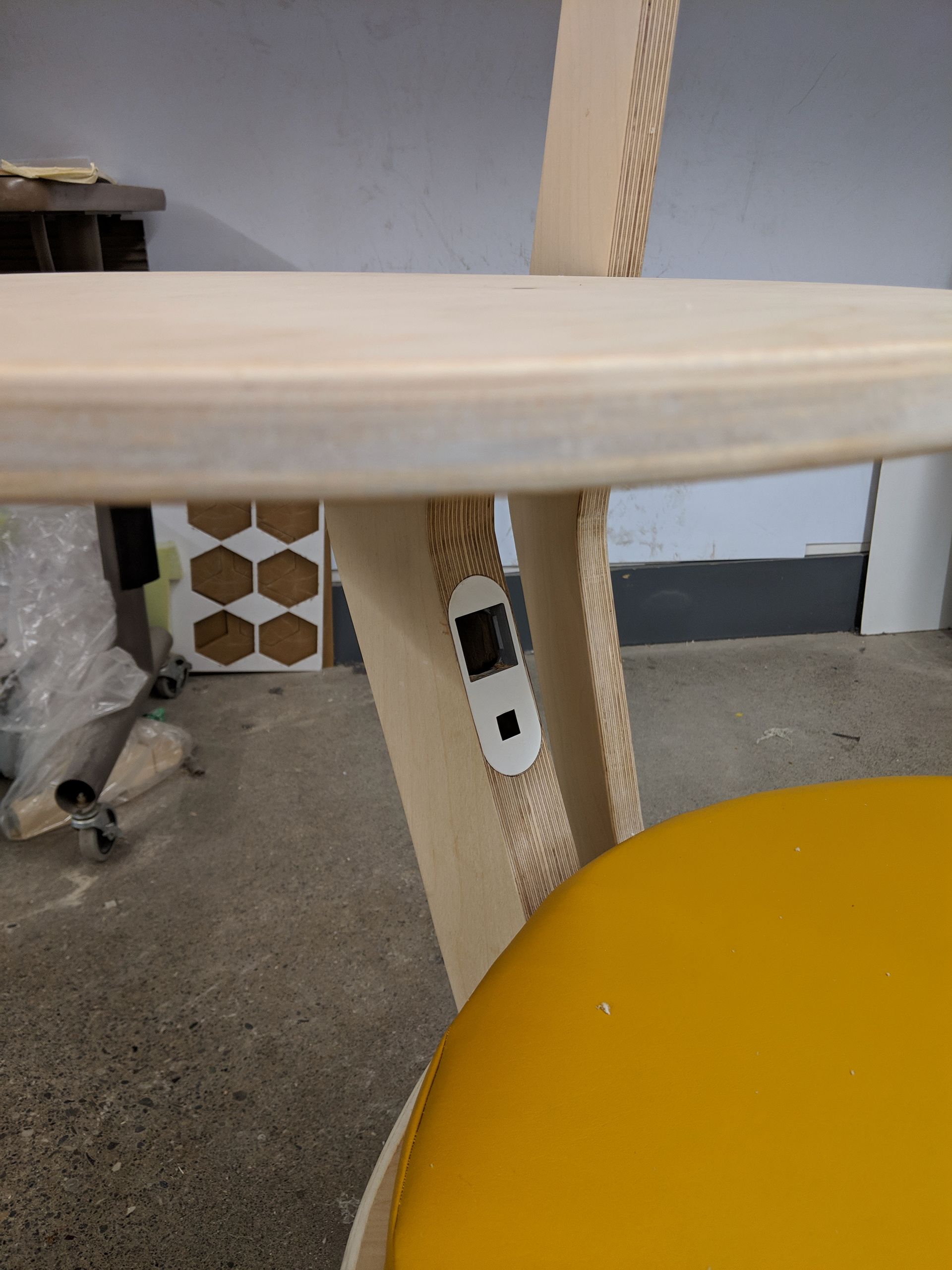 Business professionals are working more and more on the move and accomplish a high percentage of their work only using their cell phones. With airports in mind, creating a balance of privacy within these highly sensitive public environments was priority.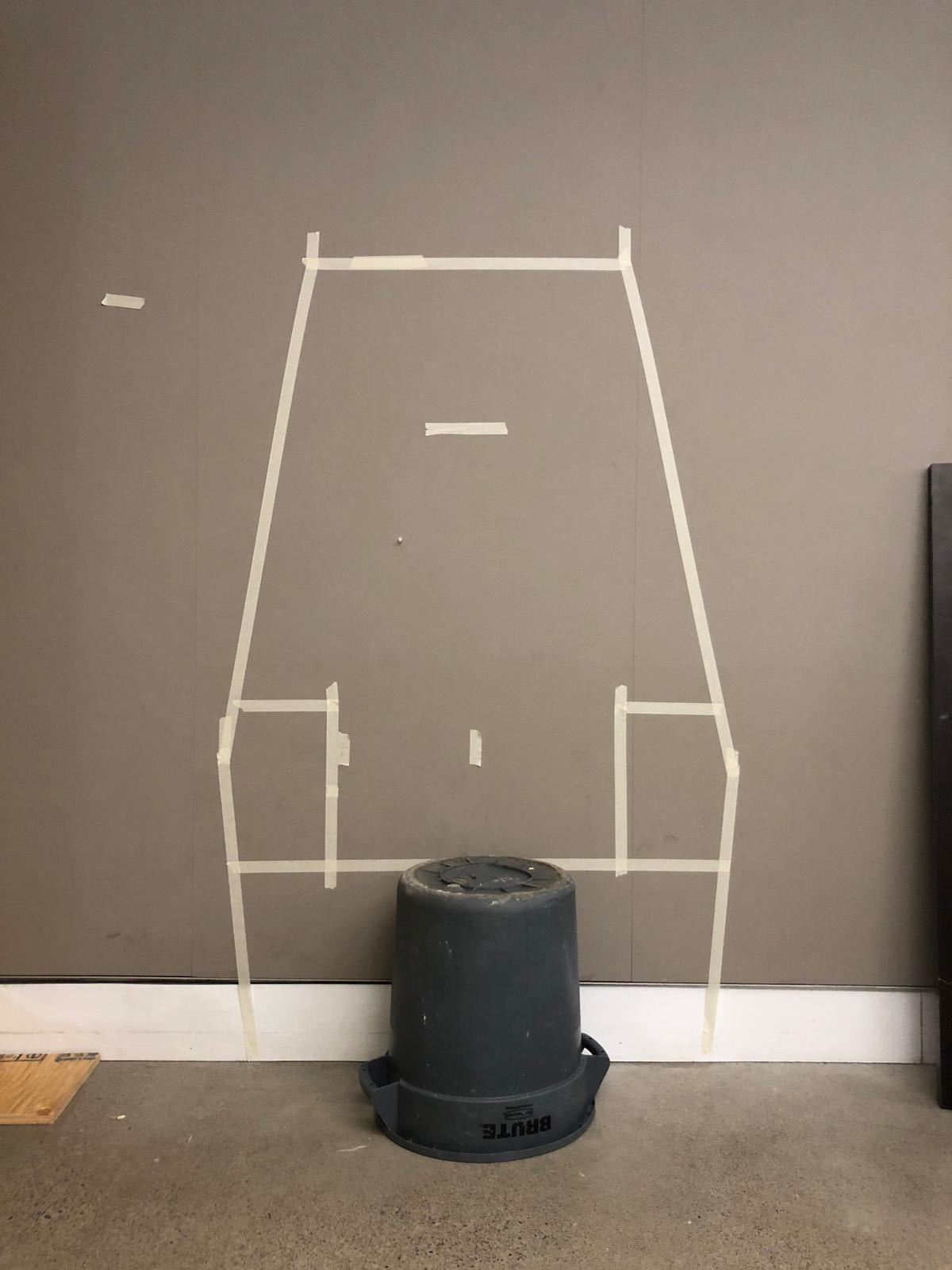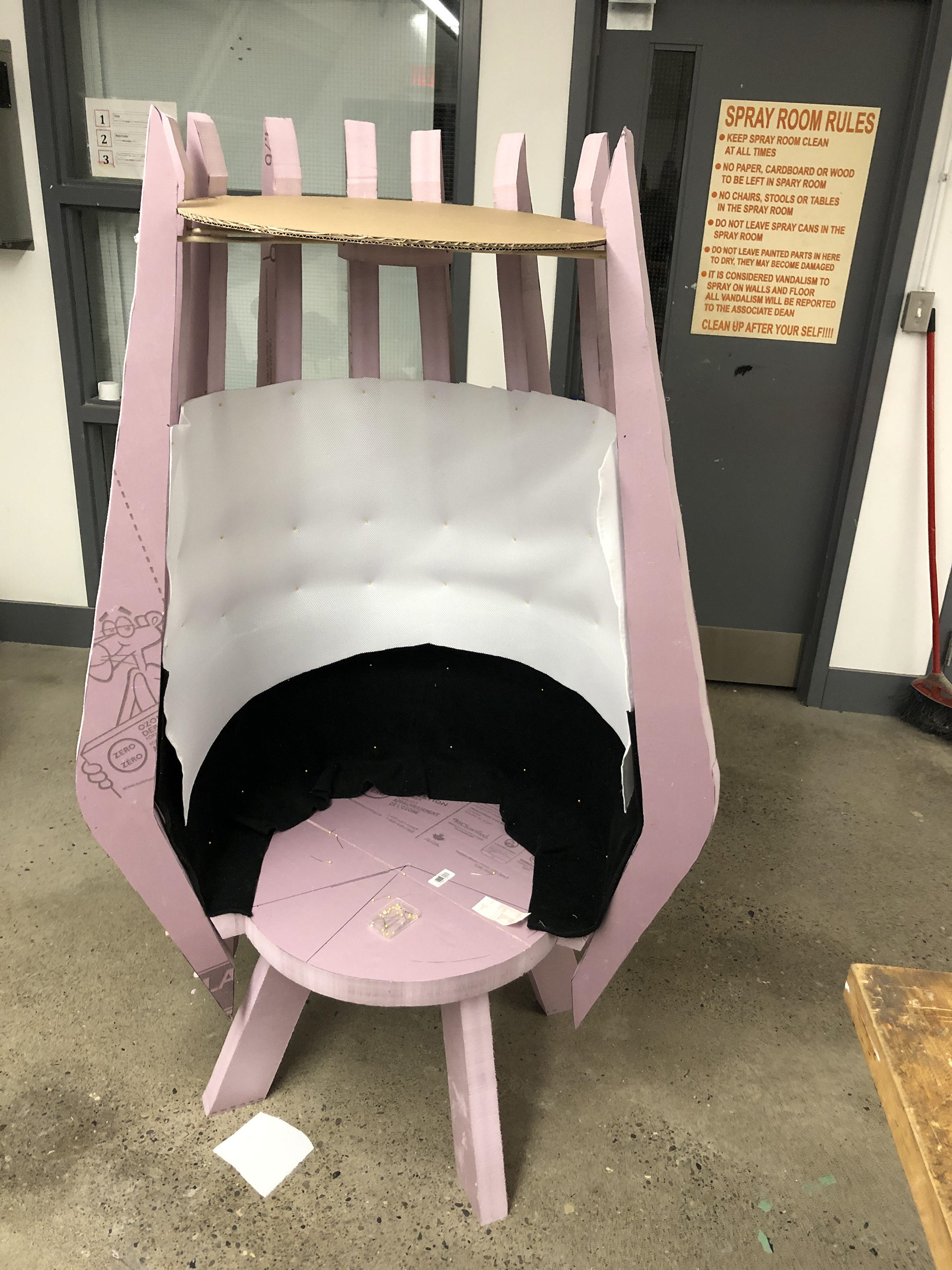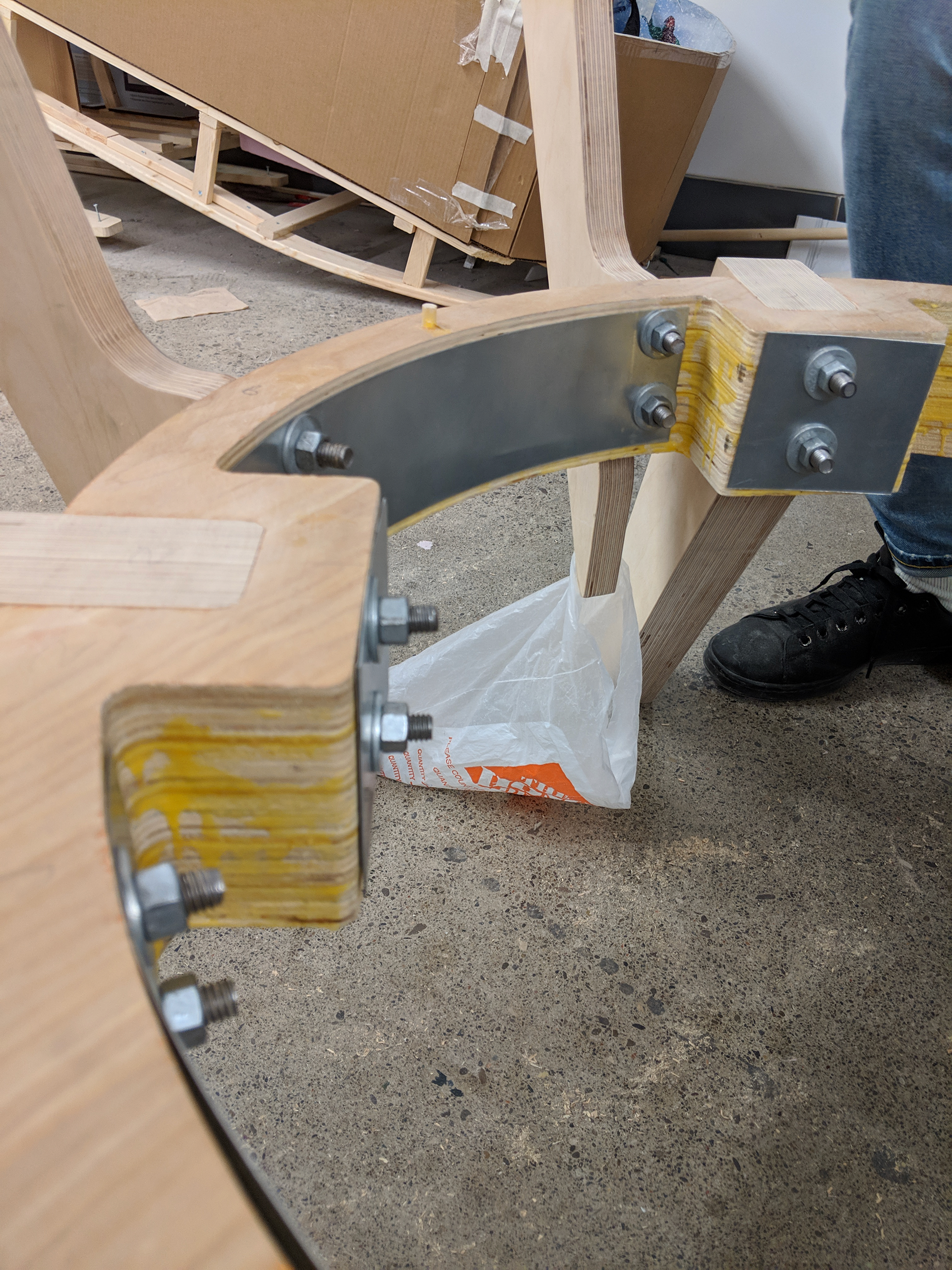 The team divided the build in three stages, with scale, construction, and interior being divided. The interior and fabrication was my main task in the design process. We developed Apollo with many modern manufacturing methods and found new ways to develop the interior.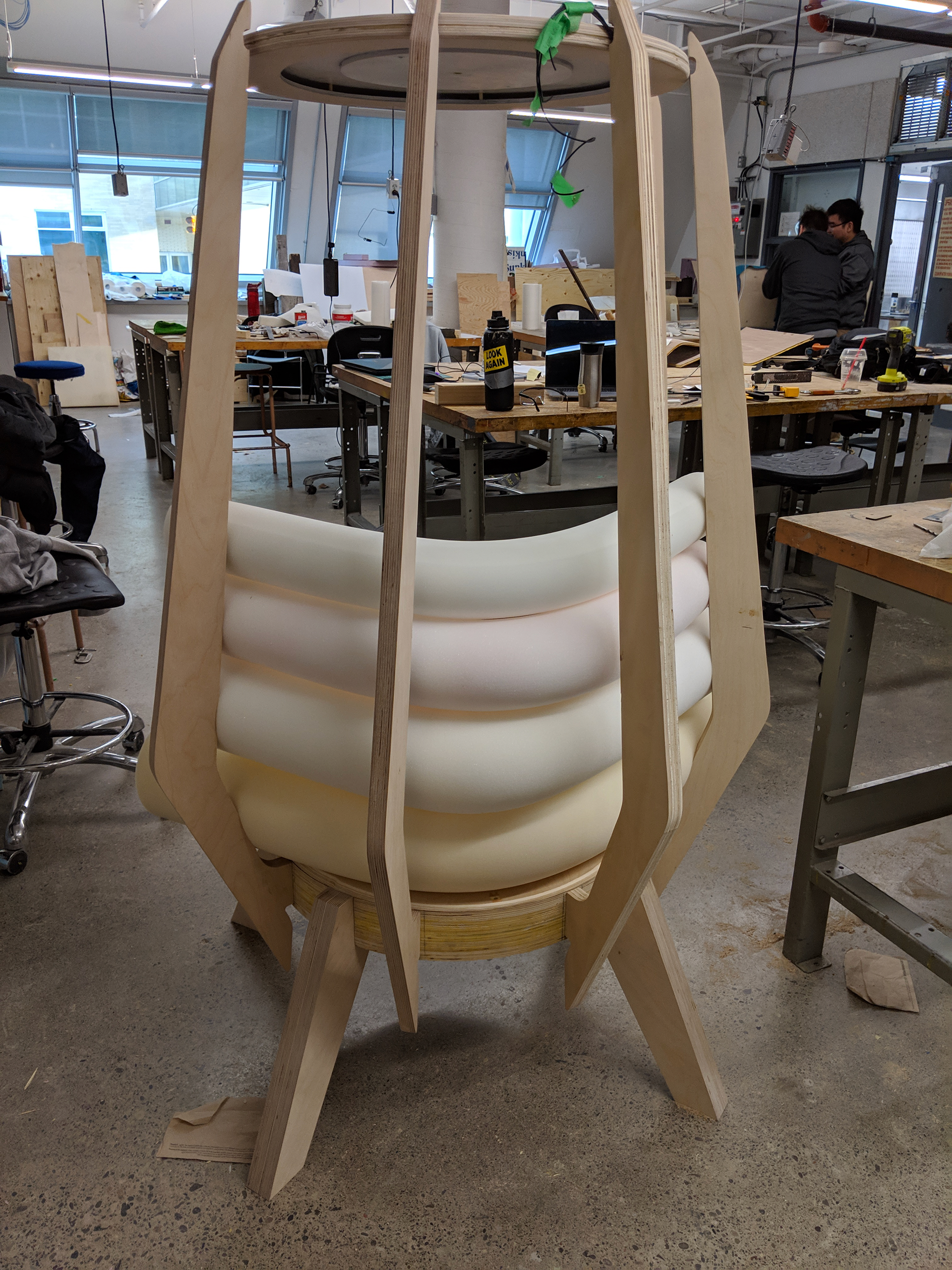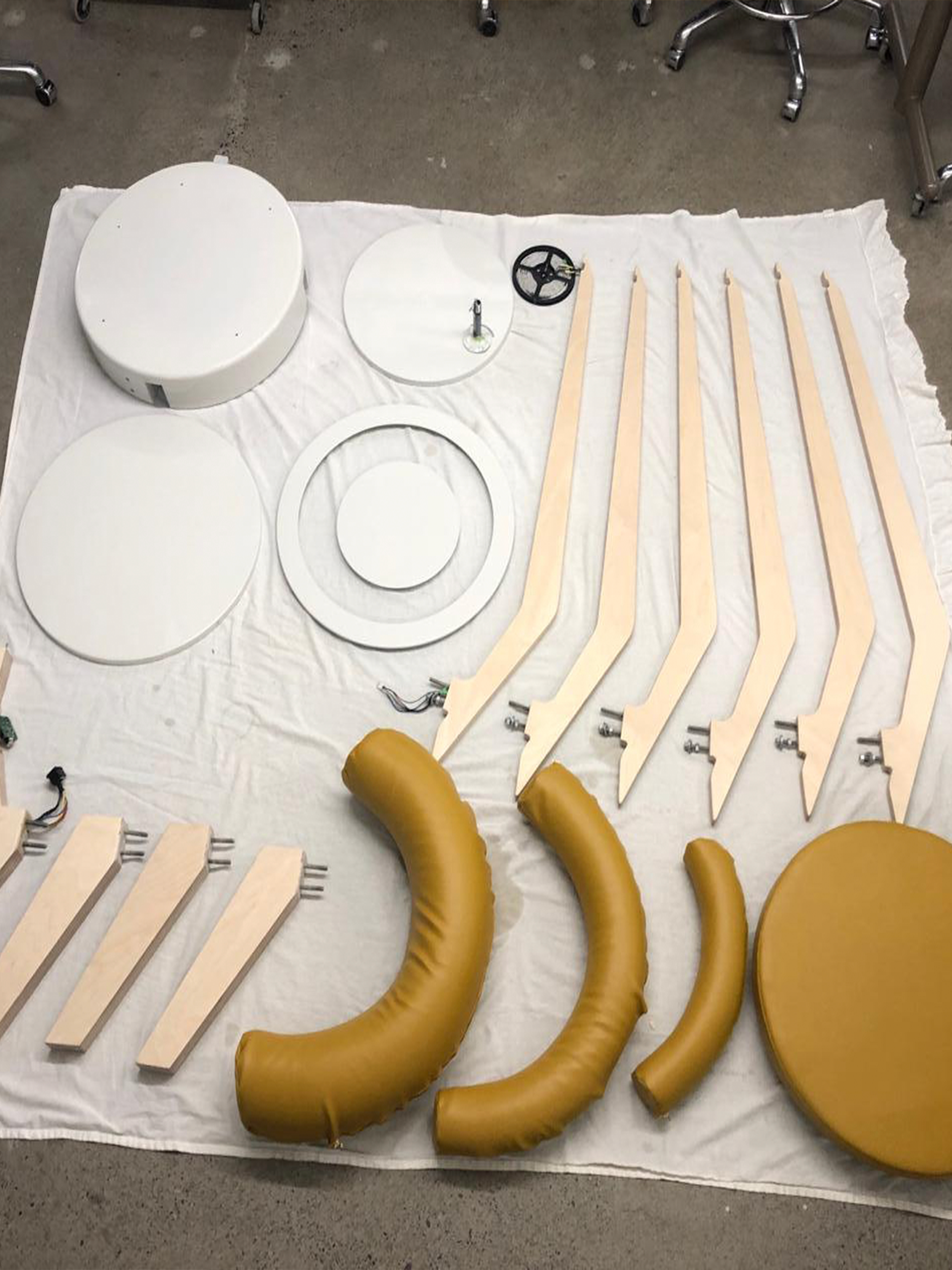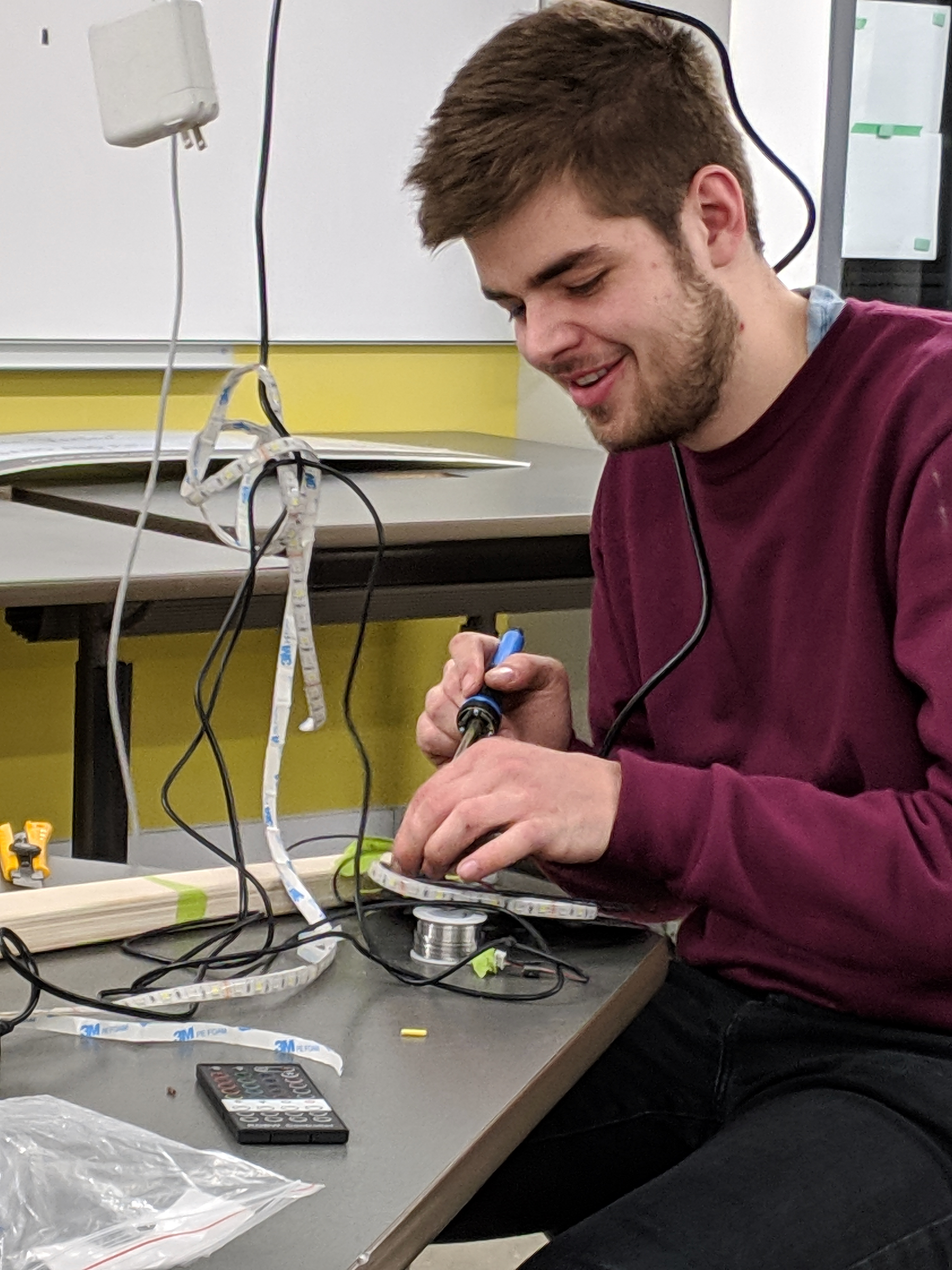 Apollo features a swivel table, LED lighting, Outlets for USB and International charging. The interior contained a 3mm felt wrap for sound dampening and a curved bolster interior which could be adjusted to the users preference. Construction was created using Matte Finished Birch Plywood and Vinyl Leather for an easy clean within public areas.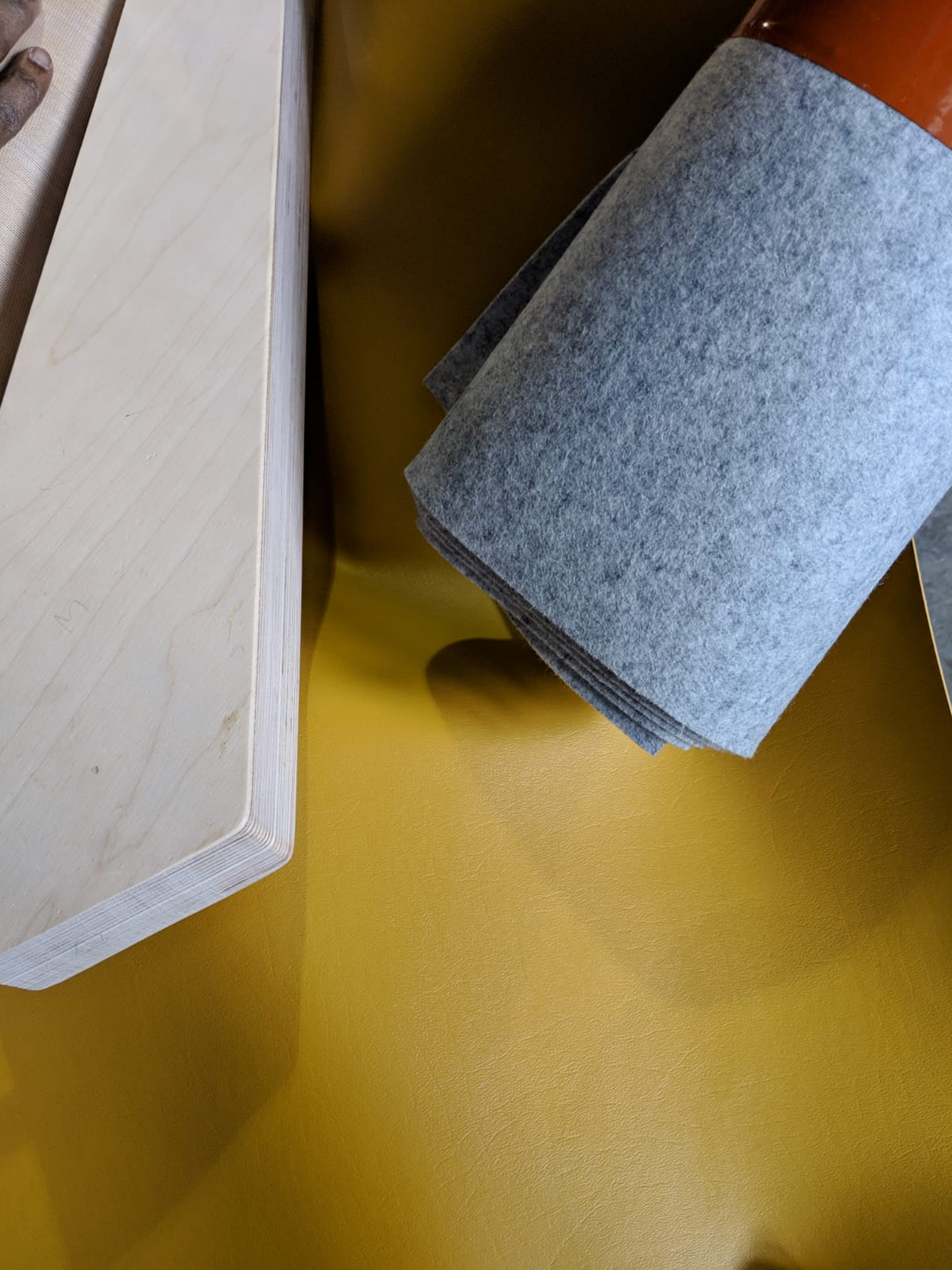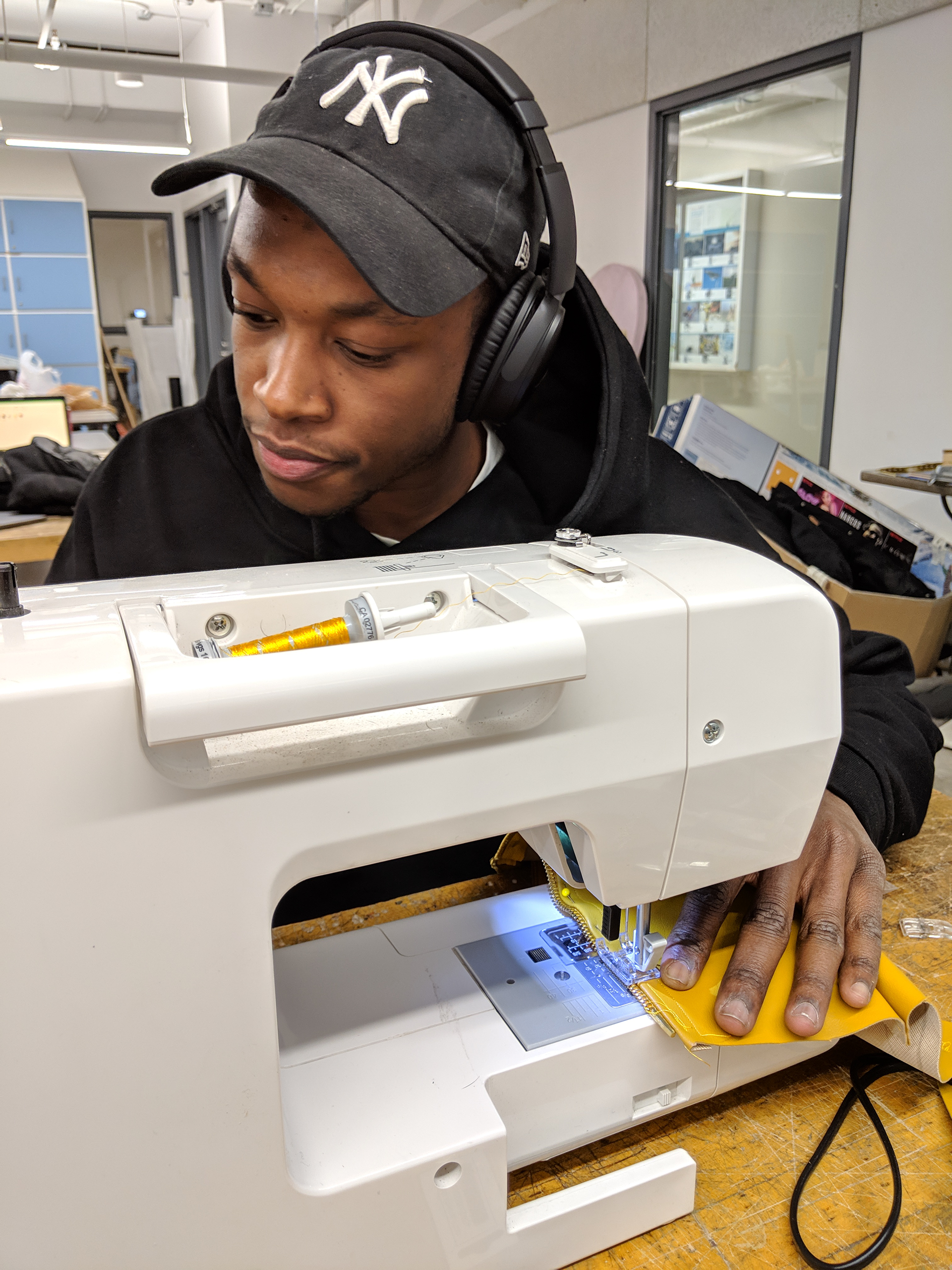 Apollo was featured in the 2019 Humber Industrial Design Chair Show and was honoured to receive all three awards from the faculty of judges, including:
1st Place Award 
Most Innovative Use of Material from Cortex Design
Making it the first chair in Humber ID History to win all three awards.