Atherie is a cosmetic based drop-shipping company. 
The aim for them was to become an established e-commerce company. 
After building a thriving social following through Instagram blogs, the team came to us with a logo and a vision for a professional design layout and overall website.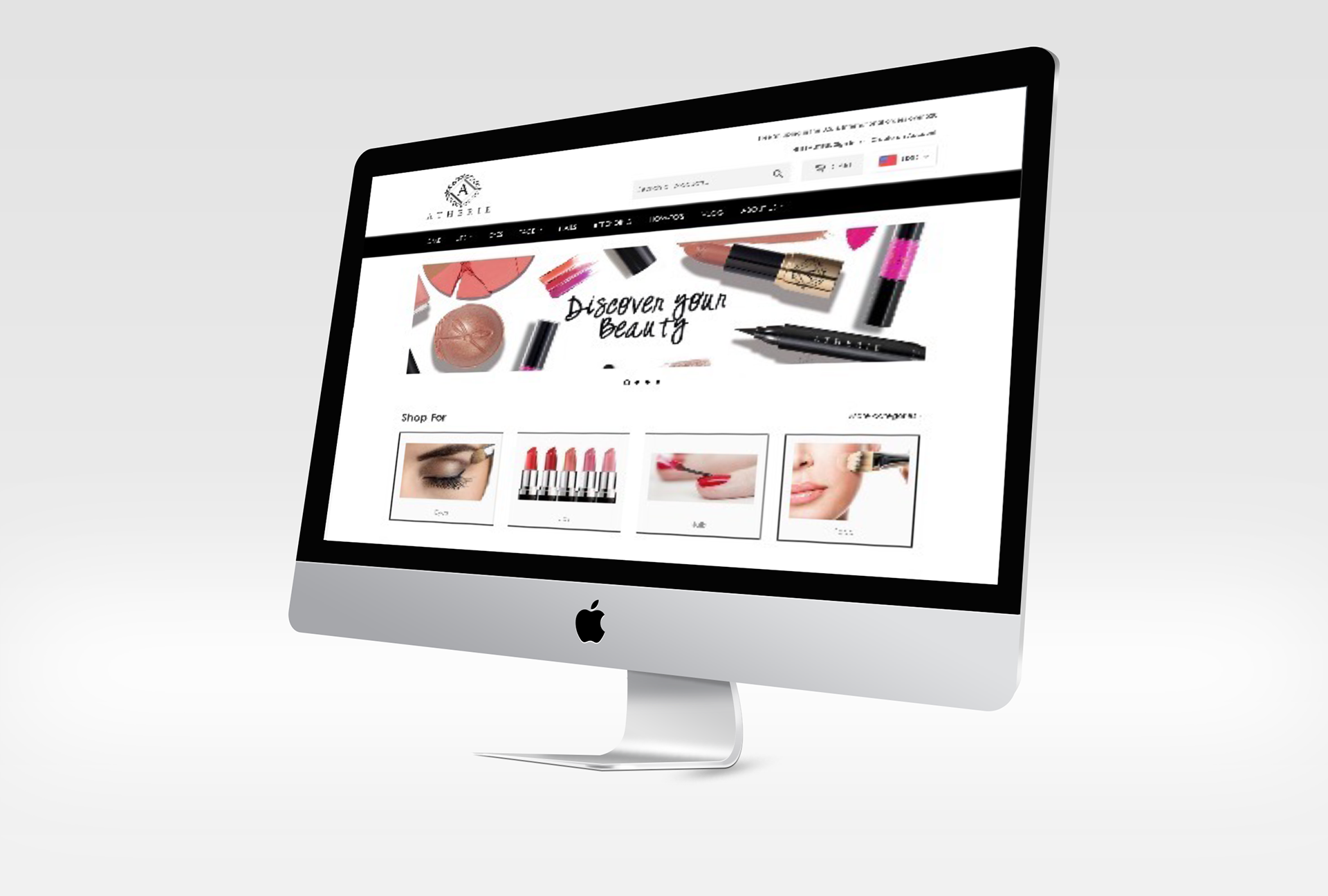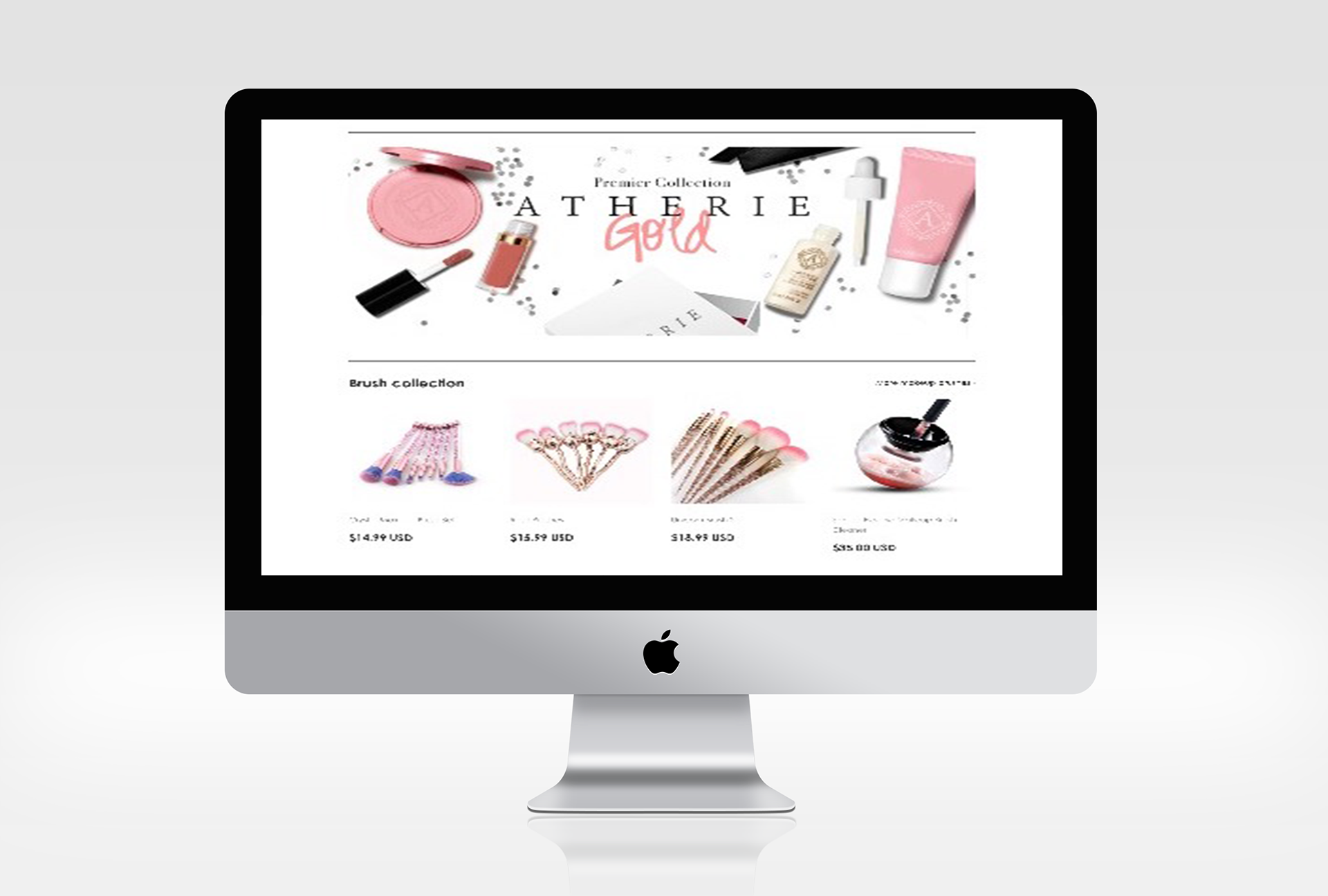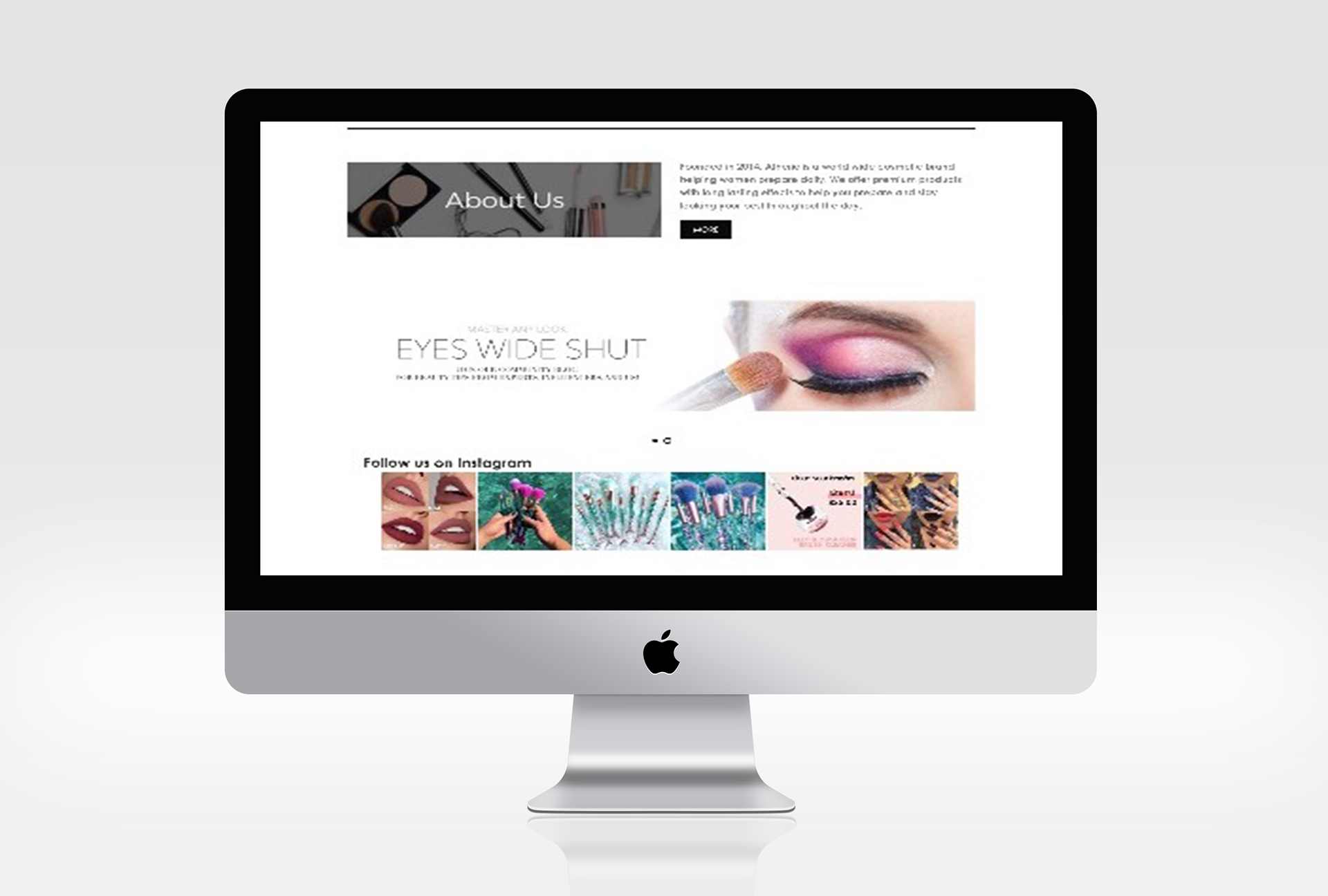 With a theme based design, the focus was UX via copy, banners, and the overall feeling of the brand.